Advertisment
» Nikhri
» Nikhri Vicky Mp3 song download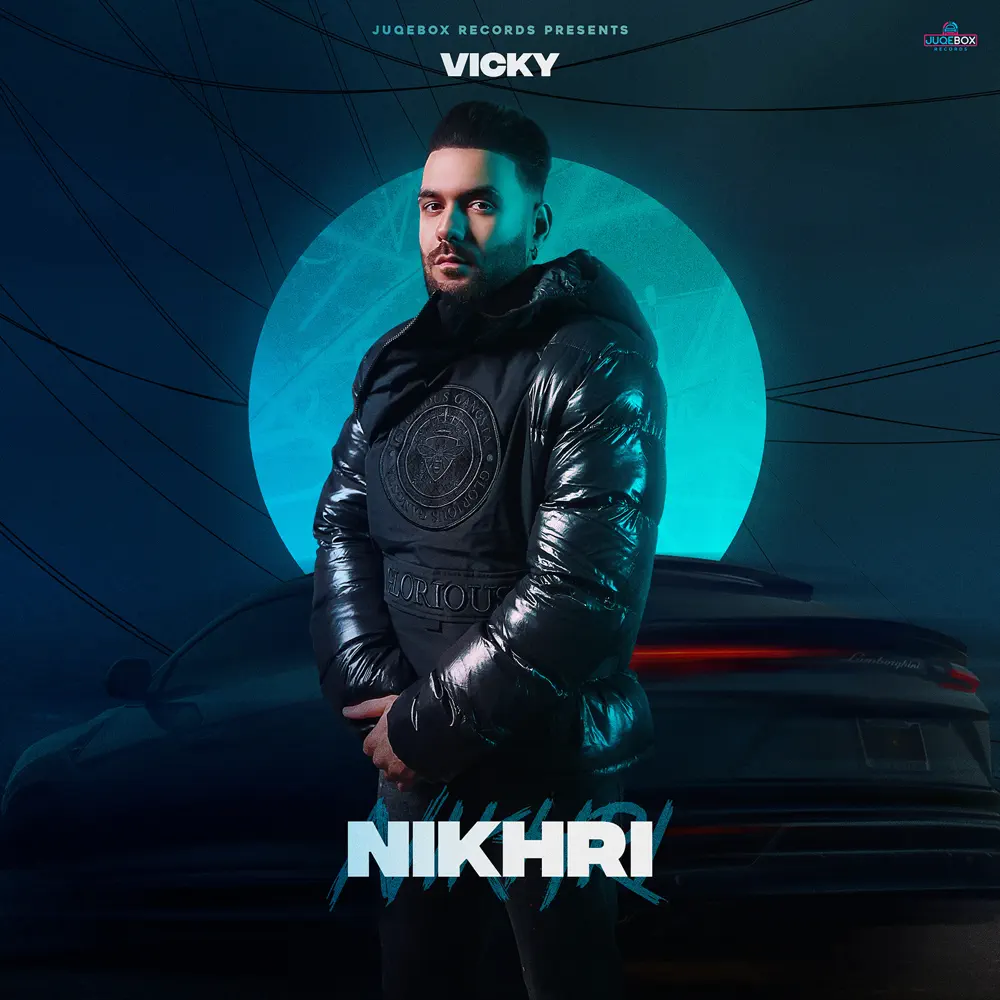 Track : Nikhri
Artist : Vicky
Lyrics : Vicky
Music : Yeah Proof
Label : Juqebox Records
Playtime : 2:29 min
Release on : May 31, 2022
Vicky Top Songs
if any artist/company wants to remove song from DjPunjab. Please email us on admin@djpunjab.is , We will remove within 12 to 48 hours.
---
Description : Nikhri mp3 song download by Vicky in album Nikhri. The song Nikhri is Lyrics by Vicky Music by Yeah Proof Label Juqebox Records. Nikhri Vicky mp3 song belongs to Single Track and Nikhri release on May 31, 2022. Nikhri song playtime is 2:29 minute
Oh Balle Tera Husan Goriye Challe Sada Hukam Goriye Shawa Tu Lagge Chadni Aunda Putt Jatt Da Waz Ni Kharcha Ve Bahut Ni Charcha Ve Bahut Ni Oh Khadka Dadka Radka Ve Bahut Ni Paunda Kade Guess Canada Paunda Kade Polo Ne Aundi Aa Mehak Cent Di Langde Jad Kolo Ne Khuda Vich Bad Gaye Bade Vaili Fata Fat Rakane Utheyea Kaptaan Naam Da Jado Da Sap Rakane T.C Te Nishane Mithiye Mehnge Gadkhane Mithiye Siftan Vich Badle Paye Aa Loka De Tane Mithiye Silent Ta Lagda Sauo Bol Ke Jado Dikhauo Kayian Nu Dandal Pauo Dabb Vich Hathiyar Goriye Geh Gad Nah Yaar Goriye Chitti Bani Rooh Firdi Ae Nikhri Jahi Tu Firdi Ae Tange Hoye Aa Vairi Akh Gehri Jatt Zehri Jutti Pairi Billo Golden Rang Di Ne Tuh London Di Heer Tedha Cheer Mithi Kheer Satho Kamb Ke Madeer Langdi Ne Tu Boldi Ni Aap Tera Nakhra Chalak Jaan Jatta De Juawaka Di Kio Layi Jehde Hisab Naal Katal Kare Akh Di Rafal Case Tere Utte Bande Nah Kayi Nevi Gaddi Vich Behndi Adi High Heel Cha Rehndi Mehnga Kio Surma Laindi Akha Te Gogle Rehndi Niwi Gadi Uchhi Adi Rakhdi Poncha Tang Kude Gallan Gol Matol Te Lak Tera Gol Golden Wang Kude Pairi Karda Suit Jehde Naal Boot Paye Lishka Ke Ne Loki Kehan Bathinde Ala Likhda Ae Ki Kha Ke Ne Teri Hugg Te Rang Rakane Pakka Hal Ae Ambale Da Tere Jina Kharcha Goriye Rand Da Sade Kale Da Vat Ke Khanda RodaPatlo Tour Top Da Gola Patlo Pa Dinda Ae Thoda Kaseyea Lakk Da Na Kala Gola Patlo Khadde Jithe Jatt Rakane Kahdi Ni Khach Rakane Tere Utte Hak Munde Da Duniya Te Luck Rakane
Written By : Vicky
---
FAQs for Nikhri
Who is singer of Nikhri song?
Singer of Nikhri song is Vicky.
Who is writer of Nikhri song?
Vicky wrote this Song.
Who is the music director of Nikhri song ?
Nikhri is Tuned by Yeah Proof.
Which label release Nikhri song ?
Nikhri is released under the label of Juqebox Records.
Whats the playtime (duration) of Nikhri song?
Playtime of song Nikhri is 2:29 minute.
When Nikhri song released?
Nikhri mp3 punjabi song has been released on May 31, 2022.
How can I download Nikhri song ?
You can download Nikhri song via click above download links.
---
Short Link: https://djpunjab.is/song/299940
Tags: Nikhri mp3 song , Nikhri mp3 song download , Nikhri song download , Nikhri Vicky mp3 song , Nikhri Vicky mp3 song download , Nikhri Vicky song download
» Home
For any info - admin@djpunjab.is