Advertisment
» High Life Jass Bajwa Mp3 song download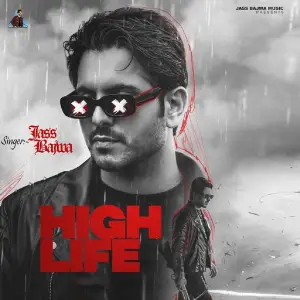 Track : High Life
Artist : Jass Bajwa
Lyrics : Mani Longia
Music : StarBoy X
Label : Jass Bajwa Music
Playtime : 2:42 min
Release on : Nov 10, 2022
Rating : 5/5
Jass Bajwa Top Songs
if any artist/company wants to remove song from DjPunjab. Please email us on admin@djpunjab.is , We will remove within 12 to 48 hours.
---
Description : High Life mp3 song download by Jass Bajwa in album High Life. The song High Life is Lyrics by Mani Longia Music by StarBoy X Label Jass Bajwa Music. High Life Jass Bajwa mp3 song belongs to Single Track and High Life release on Nov 10, 2022. High Life song playtime is 2:42 minute
Ho Gaddi Vich Vajje Chamkila Baliye Dhon Vicho Kad Deyie Killa Baliye Aathne Jhe Khed De Aa Lal Pari Naal Dine Naagni Da Kita Hunda Heela Baliye Oh Mitra Nai Pair Vi Adaye Bade Nai Wali Feel Chakno Hataye Bade Nai Aeda Ni Ki Zindagi Ch Note Ni Kamaye Mitra De Yaar Vi Kamaye Bade Nai Oh Dukki Tikki Rakhde Aa Pase Karke Wakhra Najara Ik Utte Mar Ke Agg La Ke Fookni Aa Aeda Di Ki Zindagi Jo Pai Jawe Jeoni Kise Kolo Dar Ke Neeli Chath Wale Nai Eh Rang Bne Pye Nai Kam Na Kyia De Mooh Bhne Pye Nai Jida Dil Karu Bas Jatt Karu Uda Yaar Kehda Kise Naal Bne Pye Nai Jehdi Sher Jhi Na Howe Oho Tor Thodi Eh Gaana Likheya Mani Nai Koe Hor Thodi Eh Faida Ki Dimag Vich Gand Rakh Ke Sache Pyaar Jhi Duniya Te Lor Thodi Eh Oh Luti De Najare Dhon Uchhi Karke Kam Note Lot Suni Neet Suchi Karke Oh Kise De Main Pairi Jutti Nendi Ni Kade Apne Paira Ch Payi Gucci Karke Din Raat Ik Kar Nerhi Thali Pyi Eh Ambar Nu Hath Pauna Kali Pyi Eh Dam Apne Te Balle Balle Eh Karoni Unj Bappu Nai Banayi Kille 40 Pyi Eh Baapu Nai Banayi Kille 40 Pyi Eh Unj Bappu Nai Banayi Kille 40 Pyi Eh Socheya Ni Kde Udde Hoye Lohan Lgge Aa Bas Bas Ni Kari Di Pegg Paun Lgge Aa Ik Gal Pakki Eh Ki Duniya Bhaloni Paindi Ashiq Nu Sache Dilo Chahun Lgge Aa Kfa Toh Haye Karde Aa Fold Kameej Nu Akh Chade Jehdi Fir Chadiye Na Cheej Nu Pula Naal Pani Jado Karde Tichr Bazi Fir Jatt Sohre Tod Dinde Aa Tameej Nu Oh Adi Utte Aaya Nai Fasaye Sing Nai Kyia De Oh Kde Asi Bal Bing Nai Badi Sohni Life Diti Sukar Aa Rabba Tera Aaunda Eh Swad Jiwe Yaar King Nai Rabba Aaunda Eh Swad Jiwe Yaar King Nai
Written By : Mani Longia
---
FAQs for High Life
Who is singer of High Life song?
Singer of High Life song is Jass Bajwa.
Who is writer of High Life song?
Mani Longia wrote this Song.
Who is the music director of High Life song ?
High Life is Tuned by StarBoy X.
Which label release High Life song ?
High Life is released under the label of Jass Bajwa Music.
Whats the playtime (duration) of High Life song?
Playtime of song High Life is 2:42 minute.
When High Life song released?
High Life mp3 punjabi song has been released on Nov 10, 2022.
How can I download High Life song ?
You can download High Life song via click above download links.
---
Short Link: https://djpunjab.is/song/300714
Tags: High Life mp3 song , High Life mp3 song download , High Life song download , High Life Jass Bajwa mp3 song , High Life Jass Bajwa mp3 song download , High Life Jass Bajwa song download
» Home
For any info - admin@djpunjab.is