Advertisment
» Four You
» 52 Bars Karan Aujla Mp3 song download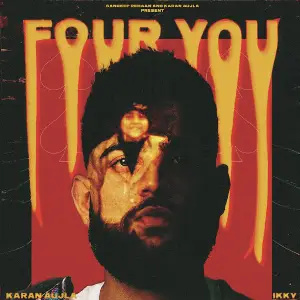 Track : 52 Bars
Artist : Karan Aujla
Lyrics : Karan Aujla
Label : Karan Aujla
Playtime : 3:34 min
Release on : Feb 4, 2023
Rating : 4.5/5
Karan Aujla Top Songs
if any artist/company wants to remove song from DjPunjab. Please email us on admin@djpunjab.is , We will remove within 12 to 48 hours.
---
Description : 52 Bars mp3 song download by Karan Aujla in album Four You. The song 52 Bars is Lyrics by Karan Aujla Label Karan Aujla. 52 Bars Karan Aujla mp3 song belongs to Single Track and 52 Bars release on Feb 4, 2023. 52 Bars song playtime is 3:34 minute
Vaade Karke Na Kade Eh Zubaan Mukkri Jehde Fukkre Ne Muhron Ohna De Layi Fukkri Hunn Mitran Nu Shaunk Hai Ni Race'an Laun Da Ni Ni Meri Khinch La Lagaam Mainu Aankhe Nukkri Chitti Sohniye Kabootri Vi Rakhi Hoyi Ae Kaali Already Mitran Ne Chhakki Hoyi Ae Thoda Dekh Ke Friend'an Kar Choose Nakhro Ni Mainu Tere Naal Di Ne Jhalli Pakhi Hoyi Ae Saanu Patdi Ae Saadgi Na Patte Surkhi Ni Main Suttan Mexico Kude Uthan Türki Mera Chef Sun Kehnda Ajj Ki Khaoge Ni Dekh Baitha Main Dubai Kude Todan Burki Eh Taan Lokan Nu Hi Chaleya Ni Luck Laggeya Mera Kinni Vaari Dharti Naal Nakk Laggeya Jadon Hikk Utte VVS Shine Kardi Bhai Pata Lagda Ke 22 Lakh Laggeya Aa Je Hip Te Clip Biba Mare Sehntaan Manifest Vi Kare Naale Kara Mehntaan Tainu Pata Hoju Velly Naa Pyar Goriye Ni Tu Ankh Naal Milave Laake Rakhe Ainak'an Assi Peeth Te Ni Hikk Utte Vaar Kari Da Aappan Jealousy Ni Karde Pyar Kari Da Ho Aadi Bannuga Ya Record Toduga Banda Assi Jehde Hisaab Naal Taiyar Kari Da Kade Gaya Ni Dhayan Taan School'an Te Kude Langi Jaandi Life Bapu De Asool'an Te Kude Jithe Mildi Ni Matt Behas Karda Ni Yaar Chup Bulla Utte Aa Te Kahton Khulla Te Kude Mera Pehla Pehla Kandeya Ne Pair Vaddta Mera Time Aaya Kalla Kalla Kanda Kaddta Kalle Da Hi Rohb Aa Bathera Goriye Ni Taan Hi Toleyan Ch Mitran Ne Auna Chhadta Vekh Gutt 41 Millimeter Kude Dekh Jatt Thalle Car 2 Seater Kude Sawa Lakh Di Si Whiskey Macallan Layi Dass Minute Ch Mukati Ek Litre Kude Haaye Ni Tainu Diary'an Hi De Doon Beh Ke Folli Varke Lai Javin Gyan Biba Kole Khadd Ke Kaliyan Di Knowledge Batheri Jatt Nu Ni Halle Likhda Ni Gaane Main Kitaban Padh Ke Kade Socheya Ni Kinna Utte Chakke Patshah Khush Rehne Aa Ni Jithe Saanu Rakhe Patshah Esse Kakre Ni Kade Kitte Jhooth Boleya Kyunki Utte Baitha Dekhda Ae Sache Patshah Ni Aa Jo Vi Aa Zameer'an Dekh Bal Rahiyan Ne Mainu Ajj Dass Kal Diyan Kal Rahiyan Ne Kade Kade Chevy Nu Chalavan Goriye Ni Dekh Jatt Diyan Panj Sense'an Chal Rahiyan Ne Jadon Khet Dekheya Te Aappan Bauni Sikh Li Jadon Mili Mehbooba Te Barauni Sikh Li Overall Taan Halaat Aap Thik Kare Ni Ni Roti Pakki Ni Mili Te Aappan Launi Sikh Li Esse Kakre Ni Kade Kitte Jhooth Boleya Kyunki Utte Baitha Dekhda Ae Sache Patshah
Written By : Karan Aujla
---
FAQs for 52 Bars
Who is singer of 52 Bars song?
Singer of 52 Bars song is Karan Aujla.
Who is writer of 52 Bars song?
Karan Aujla wrote this Song.
Which label release 52 Bars song ?
52 Bars is released under the label of Karan Aujla.
Whats the playtime (duration) of 52 Bars song?
Playtime of song 52 Bars is 3:34 minute.
When 52 Bars song released?
52 Bars mp3 punjabi song has been released on Feb 4, 2023.
How can I download 52 Bars song ?
You can download 52 Bars song via click above download links.
---
Short Link: https://djpunjab.is/song/301381
Tags: 52 Bars mp3 song , 52 Bars mp3 song download , 52 Bars song download , 52 Bars Karan Aujla mp3 song , 52 Bars Karan Aujla mp3 song download , 52 Bars Karan Aujla song download
» Home
For any info - admin@djpunjab.is