Advertisment
» MEHFIL
» MEHFIL Elly Mangat Mp3 song download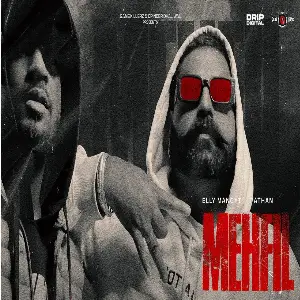 Track : MEHFIL
Artist : Elly Mangat
Lyrics : Jazz Sidhu
Music : Professor
Label : Game Killerz Records
Playtime : 2:35 min
Release on : Jan 1, 2023
Rating : 5/5
Elly Mangat Top Songs
if any artist/company wants to remove song from DjPunjab. Please email us on admin@djpunjab.is , We will remove within 12 to 48 hours.
---
Description : MEHFIL mp3 song download by Elly Mangat in album MEHFIL. The song MEHFIL is Lyrics by Jazz Sidhu Music by Professor Label Game Killerz Records. MEHFIL Elly Mangat mp3 song belongs to Single Track and MEHFIL release on Jan 1, 2023. MEHFIL song playtime is 2:35 minute
Koi Aunda Sangruron Koi aunda ludhiane ton Chal di Peshi Koi Aunda Sidha Thane ton Ghar Nalo Wdda dil tere Jatt da Mana Nahi kita kise nu vi aune jane ton Shehar ne mohali vich Wemble de dere jithe jundi aale yaar ne Jude Jatt de flat vich nit raat nu Lagdi Ae mehil kude
Written By : Jazz Sidhu
---
FAQs for MEHFIL
Who is singer of MEHFIL song?
Singer of MEHFIL song is Elly Mangat.
Who is writer of MEHFIL song?
Jazz Sidhu wrote this Song.
Who is the music director of MEHFIL song ?
MEHFIL is Tuned by Professor.
Which label release MEHFIL song ?
MEHFIL is released under the label of Game Killerz Records.
Whats the playtime (duration) of MEHFIL song?
Playtime of song MEHFIL is 2:35 minute.
When MEHFIL song released?
MEHFIL mp3 punjabi song has been released on Jan 1, 2023.
How can I download MEHFIL song ?
You can download MEHFIL song via click above download links.
---
Short Link: https://djpunjab.is/song/301062
Tags: MEHFIL mp3 song , MEHFIL mp3 song download , MEHFIL song download , MEHFIL Elly Mangat mp3 song , MEHFIL Elly Mangat mp3 song download , MEHFIL Elly Mangat song download
» Home
For any info - admin@djpunjab.is