Advertisment
» Oouuu Karan Aujia Mp3 song download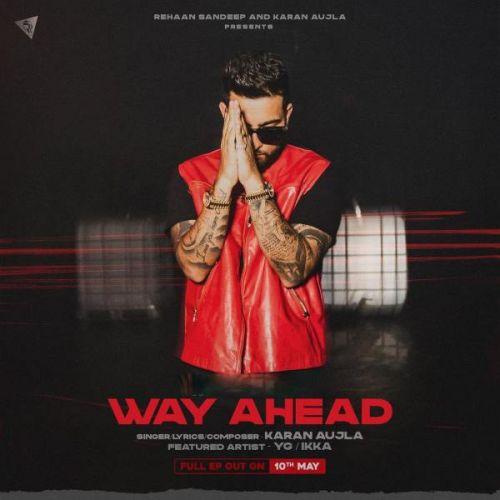 Track : Oouuu
Artist : Karan Aujia
Lyrics : Karan Aujia
Music : Yeah Proof
Label : Rehaan Records
Album : Way Ahead
Playtime : 2:27 min
Release on : May 10, 2022
Rating : 5/5
Karan Aujia Top Songs
if any artist/company wants to remove song from DjPunjab. Please email us on admin@djpunjab.is , We will remove within 12 to 48 hours.
---
Description : Oouuu mp3 song download by Karan Aujia in album Way Ahead. The song Oouuu is Lyrics by Karan Aujia Music by Yeah Proof Label Rehaan Records. Oouuu Karan Aujia mp3 song belongs to Punjabi Music and Oouuu release on May 10, 2022. Oouuu song playtime is 2:27 minute
Oouuu Ho Yeah Proof! Labhdi Firdi Dil Mere Wich Dil Tere Layi Rooh Kude Ni Pawan Photo Dekhe Karke Baar Baar Tu Zoom Kude Paid Karaya Gutt Te Laya Dollor Sadda Zehar Kude Ni Nakhre Jehe Na Maar Kude Ni Hath Ni Auna Yaar Kude Ni Oouuu Kudi Kardi Try Phire Oouuu Kanni Jhumke Pawai Phire Ooouuu Nawi Rover Kadayi Phire Gedi Route Aayi Gall Aujle De Layi Phire Oouuu Airi Gairi Shehari Vairi Gabru Rakhda Godde Te Ni Ankh Badi Aa Bhar Bada Ne Sir Dharli Na Modde Te Assi Lawe Ni Launde Painde Vairi Mere Vairi Ne Ni Zehri Ankha Viari Ne Tere Bull Rakane Zehari Jehe Ni Oouuu Tainu Fikar Dior Di Ae Oouuu Sannu Fikar Pure Di Ae Oouuu Kude Teri Gall Hor Jehi Ae Chadh Di Ni Cheti Sanu Sari Gall Lor Di Ae Tu Ni Lag Sakdi Haddan Nu Taan Lag Gayi Tadke Nu Uth Ukki Sukhi Kha Liye Kisse Hathon Chupdi Vi Lagge Na Sawad Kude Maa De Hathan Di Assi Rukhi Kha Liye Mukke Rukke Tukke Ni Main Pani Ni Barsatan Da Ni Safar Yaara Da Raatan Da Te Sukar Date Nu Data Da Ni Asar Kare Ni Nazar Teri Tu Nazar Mere Tijori Ae Ni Tere Nain Billori Ae Ni Par Mere Vallo Sorry Ae Ni Oouuu Mexico Di Flight Ae Ni Oouuu Aithe Kala Utte White Ae Ni Oouuu Tera Future Bright Ae Ni Sadda Dassa Ki Ae Sanu Shoot On Sight Aankhi Kajal Kajal Ne Pagal Ne Pagal Ne Karte Munde Lokka Di Hiqqan Te Jatta Ne Koke Ne Jarte Kudiye Lora Ne Hora Nu Chora Nu Gande Ne Padh De Jinna Naal Varte Ohna Nu Na Warte Ooouuu Na Main Busy Na Main Vella Kude Oouuu Ustad Na Main Chela Kude Ooouuu Jithe Jawan Lagge Mela Kude Kandeyan Te Khela Dassa Hor Ki Detail'an
Written By : Karan Aujia
---
FAQs for Oouuu
Who is singer of Oouuu song?
Singer of Oouuu song is Karan Aujia.
Who is writer of Oouuu song?
Karan Aujia wrote this Song.
Who is the music director of Oouuu song ?
Oouuu is Tuned by Yeah Proof.
Which label release Oouuu song ?
Oouuu is released under the label of Rehaan Records.
Whats the playtime (duration) of Oouuu song?
Playtime of song Oouuu is 2:27 minute.
When Oouuu song released?
Oouuu mp3 punjabi song has been released on May 10, 2022.
Which album is the song Oouuu from?
Oouuu is a punjabi song from the album Way Ahead.
How can I download Oouuu song ?
You can download Oouuu song via click above download links.
---
Short Link: https://djpunjab.is/song/299821
Tags: Oouuu mp3 song , Oouuu mp3 song download , Oouuu song download , Oouuu Karan Aujia mp3 song , Oouuu Karan Aujia mp3 song download , Oouuu Karan Aujia song download
» Home
For any info - admin@djpunjab.is